---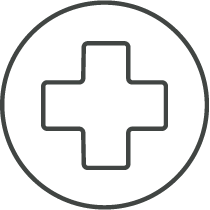 ---
eCollect services an array of clients in the medical and dental professions including:
Specialist anaesthetists
Specialist surgeons
Multi-disciplinary practices
Psychologists and psychiatrists
Pathologists
Dental services of all types
eCollect has knowledge regarding claims with Medicare and health funds and recovering the out of pocket expenses. We can help guide the debtors in recovering part of the funds payable to our clients.
We understand that privacy concerns dealing with medical and dental debts. Our staff members are trained in this area and communicate with debtors in a professional manor to achieve a positive result.
eCollect is an ISO9001-2004 certified debt recovery agency licenced to operate in all regions of Australia and New Zealand.
Debt recovery is provided on a No Recovery, No Charge basis. Terms and conditions apply.
eCollect has specialist collection staff.
10 years operation in New Zealand and 20 years in Australia.
Dedicated account managers on your matters from start to finish.
Online client portal for real time access to your files.
In house legal should your matter require litigation.
If collecting outstanding accounts was easy, you would already have the money.
No charge for lodging a debt.
No upfront costs and no costs without your express approval.
We share the risk with you because we all work on commission. We only get paid if you do!
Debts of any size.
You have nothing to lose and everything to gain.
We collect your money as if it was ours™ Getting started Your eCollect BDM will create an Authority to Act for you. This will detail your rates and confirm that eCollect is able to act on your behalf for the purposes of recovering the debts that you lodge with us. Your rates may be a sliding scale to accommodate different value debts.
Confirming demand
Your current terms and conditions may impact on the demand issued. A legal practitioner will review the terms and conditions on your behalf to confirm what can be demanded from your debtor. There is no charge for this review.
Submitting a debt
Being able to provide a debtor with evidence is their debt is a legal requirement. When submitting a debt for recovery, we require contact details, the invoice and or contract and confirmation that the debt is free of legal dispute.
Reporting
eCollect reporting is by the calendar month.
eCollect client portal – available at all times via secure password and website. Contains all reports, payments, invoices, statements, file notes and correspondence relating to your matters. Your ecollect BDM will assist you.
Email a combination of automated emails and monthly statements will be provided at milestones such as a payment received.
Your eCollect team
BDM – your BDM is your primary point of contact for all business related matters. They will provide training and assist with debt uploads. They work on commission.
Account Manager – your debt collector is a subject matter expert in their industry. They will be assigned to your account and will see all matters through from lodgement to completion. They work on commission.
eCollect Senior Management - day to day operations are managed by the BDM and AM but eCollect senior management are always available to you.