---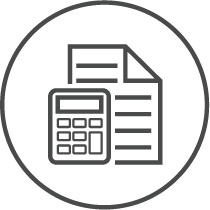 ---
eCollect accepts recovery assignments for money due to your accounting or bookkeeping firm as well as for your clients.
eCollect services include chasing long overdue accounts as well as managing receivables that are only just overdue or even about to become overdue.
eCollect's staff and software have experience in interfacing with your accounting suite of choice (Xero – Myob – Quick Books).
You might authorise us to import data of any account for which you deems requires collection action – dependent on clients payment terms, 30 to 90 days are the standard. This method saves you a huge amount of time and manpower.
Our online software allows you to see the collection action taken in real time. Debts due to your firm and each of your clients are shown separately with the ability for you to manage from a single master account. Clients or staff members are given permission to view one or more of the profiles within the master account.
Where we are looking after money due to you or your clients, it's important that we have access to the service agreement or other documentary evidence of the arrangement between your firm and your client. If there isn't a formal service agreement, this may be an exchange of emails or other evidence.
One of the issues we find with our accounting and bookkeeping clients is the basis of the charge. It's relatively common for the clients to say "yes, I asked them to do the job for me but I didn't realise it was going to be this much".
We don't need this information right at the start of the collection assignment. All we need to get started are your statements and invoices so that we can approach the debtor on your behalf and obtain their response.
But it helps us if this supporting documentation can be ready to be provided if the debtor requests it.
Join the professionals in Finance Industry recoveries, let us collect your money as if it were ours and join hundreds of [industry type] firms across Australia who rely on eCollect to assist their cash flow.
eCollect is an ISO9001-2004 certified debt recovery agency licenced to operate in all regions of Australia and New Zealand.
Debt recovery is provided on a No Recovery, No Charge basis. Terms and conditions apply.
eCollect has specialist collection staff.
10 years operation in New Zealand and 20 years in Australia.
Dedicated account managers on your matters from start to finish.
Online client portal for real time access to your files.
In house legal should your matter require litigation.
If collecting outstanding accounts was easy, you would already have the money.
No charge for lodging a debt.
No upfront costs and no costs without your express approval.
We share the risk with you because we all work on commission. We only get paid if you do!
Debts of any size.
You have nothing to lose and everything to gain.
We collect your money as if it was ours™ Getting started Your eCollect BDM will create an Authority to Act for you. This will detail your rates and confirm that eCollect is able to act on your behalf for the purposes of recovering the debts that you lodge with us. Your rates may be a sliding scale to accommodate different value debts.
Confirming demand
Your current terms and conditions may impact on the demand issued. A legal practitioner will review the terms and conditions on your behalf to confirm what can be demanded from your debtor. There is no charge for this review.
Submitting a debt
Being able to provide a debtor with evidence is their debt is a legal requirement. When submitting a debt for recovery, we require contact details, the invoice and or contract and confirmation that the debt is free of legal dispute.
Reporting
eCollect reporting is by the calendar month.
eCollect client portal – available at all times via secure password and website. Contains all reports, payments, invoices, statements, file notes and correspondence relating to your matters. Your ecollect BDM will assist you.
Email a combination of automated emails and monthly statements will be provided at milestones such as a payment received.
Your eCollect team
BDM – your BDM is your primary point of contact for all business related matters. They will provide training and assist with debt uploads. They work on commission.
Account Manager – your debt collector is a subject matter expert in their industry. They will be assigned to your account and will see all matters through from lodgement to completion. They work on commission.
eCollect Senior Management - day to day operations are managed by the BDM and AM but eCollect senior management are always available to you.