---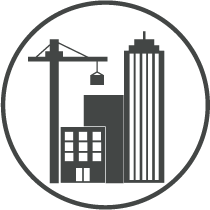 ---
---
Building and Construction
---
At eCollect we have extensive experience in assisting various tradesmen, builders, architects, surveyors etc. with any unpaid invoices that they have, and also dealing with any building disputes that may have arisen from construction work that has been undertaken whether it has been domestic or commercial work.
Our Senior Account managers have previously worked in the industry and have managed their own domestic building projects over the years.
They have been with eCollect for 12 years and have assisted hundreds of client's, mainly sub-contractors in successfully recovering money that they are owed, without the need of spending thousands of dollars on unnecessary legal costs.
The experience gained by our Senior Account Managers over the last 12 or so years in the industry allows them to understand the various different claims that their client's may have, and also deal with disputes which may sometimes be used by builders to avoid payment or try to reduce the amount that should be payable to a subcontractor, by attempting to claim that there may be defective or incomplete work.
When a file is referred to eCollect for recovery, in particular a building matter, we like to obtain as much information about the debt as possible. This may include details of any alleged dispute that a builder who has not paid a subcontractor may have.
Once all of the relevant debt details are received, we prepare and send a letter of demand to your debtor and also follow this up with a phone call and email.
Our years of experience have found that engaging with debtors over the phone has been one of the most effective ways of dealing with a debt, whether it is disputed or not. Debtors can ignore letters and emails, however when repeated phone calls are made to debtors during all of hours of the day and evening, (including weekends) we tend to get debtors who are left with no option but to deal with us, as we are generally not in a position to go away or simply stop trying to contact debtors unless a matter has been resolved.
The work that is performed by eCollect and its Senior Account Managers is on a No Recovery, No Charge basis. Terms and conditions apply basis which gives us every incentive to collect your debt as if it were ours.
If for whatever reason a debt cannot be recovered, this would generally be the case if a matter is in dispute and a settlement cannot be reached we can then asses your case and make a recommendation on escalating the matter to litigation.
eCollect is an ISO9001-2004 certified debt recovery agency licenced to operate in all regions of Australia and New Zealand.
Debt recovery is provided on a No Recovery, No Charge basis. Terms and conditions apply.
eCollect has specialist collection staff.
10 years operation in New Zealand and 20 years in Australia.
Dedicated account managers on your matters from start to finish.
Online client portal for real time access to your files.
In house legal should your matter require litigation.
If collecting outstanding accounts was easy, you would already have the money.
No charge for lodging a debt.
No upfront costs and no costs without your express approval.
We share the risk with you because we all work on commission. We only get paid if you do!
Debts of any size.
You have nothing to lose and everything to gain.
We collect your money as if it was ours™ Getting started Your eCollect BDM will create an Authority to Act for you. This will detail your rates and confirm that eCollect is able to act on your behalf for the purposes of recovering the debts that you lodge with us. Your rates may be a sliding scale to accommodate different value debts.
Confirming demand
Your current terms and conditions may impact on the demand issued. A legal practitioner will review the terms and conditions on your behalf to confirm what can be demanded from your debtor. There is no charge for this review.
Submitting a debt
Being able to provide a debtor with evidence is their debt is a legal requirement. When submitting a debt for recovery, we require contact details, the invoice and or contract and confirmation that the debt is free of legal dispute.
Reporting
eCollect reporting is by the calendar month.
eCollect client portal – available at all times via secure password and website. Contains all reports, payments, invoices, statements, file notes and correspondence relating to your matters. Your ecollect BDM will assist you.
Email a combination of automated emails and monthly statements will be provided at milestones such as a payment received.
Your eCollect team
BDM – your BDM is your primary point of contact for all business related matters. They will provide training and assist with debt uploads. They work on commission.
Account Manager – your debt collector is a subject matter expert in their industry. They will be assigned to your account and will see all matters through from lodgement to completion. They work on commission.
eCollect Senior Management - day to day operations are managed by the BDM and AM but eCollect senior management are always available to you.