---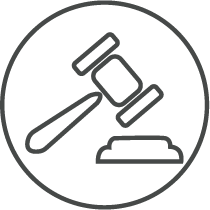 ---
eCollect has extensive experience and incomparable knowledge in assisting a diverse range of law firms in recovery of unpaid legal invoices.
Whether you are a sole practitioner, a boutique law firm, or one of Australia's leading national law firms, eCollect is able to provide personalised service and provide you with tangible results from the onset.
E C Legal, eCollect's associated legal firm, is able to handle legal proceedings quickly and inexpensively to support eCollect's debt recovery operations.
E C Legal is 100% owned by eCollect and shares office space, communication systems and support personnel with eCollect.
The eCollect Account Managers pride themselves in offering a meticulous and methodical approach in how to manage legal debts and negotiate desirable outcomes as quickly as possible. Most importantly, like eCollect, our Account Managers are paid on results.
Our team of experts in legal practitioner recoveries are well versed in the laws and regulations regarding legal practice across various jurisdictions. They know about cost disclosure requirements, cost agreements, adding interest to unpaid legal accounts and other issues regarding legal costs. They can make recommendations based on their experience with recovery of legal practitioner accounts.
Our debt recovery service includes reviewing your costs disclosure / costs agreement without additional charge to determine whether any penalty interest may /may not apply and whether or not you are entitled to recover the costs of collection.
In cases where you may wish to continue acting for a client/debtor who has an outstanding debt with you, the eCollect Account Manager will strategically manage the existing debt and liaise with you directly.
In the decision of the Supreme Court of Victoria in Guneser v Aitken Partners (Cross appeal on costs) [2020] VSC 329 (5 June 2020) S CI 2018 01010 it was held that incorporated legal practitioners cannot obtain costs orders where they act on their own behalf in a debt recovery matter. There is now no reason for you to manage your own debt recovery/legal process for outstanding client invoices.
Join the professionals in legal practitioner recoveries, let us collect your money as if it were ours and join hundreds of legal firms across Australia who rely on eCollect to assist their cash flow.
eCollect is an ISO9001-2004 certified debt recovery agency licenced to operate in all regions of Australia and New Zealand.
Debt recovery is provided on a No Recovery, No Charge basis. Terms and conditions apply.
eCollect has specialist collection staff.
10 years operation in New Zealand and 20 years in Australia.
Dedicated account managers on your matters from start to finish.
Online client portal for real time access to your files.
In house legal should your matter require litigation.
If collecting outstanding accounts was easy, you would already have the money.
No charge for lodging a debt.
No upfront costs and no costs without your express approval.
We share the risk with you because we all work on commission. We only get paid if you do!
Debts of any size.
You have nothing to lose and everything to gain.
We collect your money as if it was ours™ Getting started Your eCollect BDM will create an Authority to Act for you. This will detail your rates and confirm that eCollect is able to act on your behalf for the purposes of recovering the debts that you lodge with us. Your rates may be a sliding scale to accommodate different value debts.
Confirming demand
Your current terms and conditions may impact on the demand issued. A legal practitioner will review the terms and conditions on your behalf to confirm what can be demanded from your debtor. There is no charge for this review.
Submitting a debt
Being able to provide a debtor with evidence is their debt is a legal requirement. When submitting a debt for recovery, we require contact details, the invoice and or contract and confirmation that the debt is free of legal dispute.
Reporting
eCollect reporting is by the calendar month.
eCollect client portal – available at all times via secure password and website. Contains all reports, payments, invoices, statements, file notes and correspondence relating to your matters. Your ecollect BDM will assist you.
Email a combination of automated emails and monthly statements will be provided at milestones such as a payment received.
Your eCollect team
BDM – your BDM is your primary point of contact for all business related matters. They will provide training and assist with debt uploads. They work on commission.
Account Manager – your debt collector is a subject matter expert in their industry. They will be assigned to your account and will see all matters through from lodgement to completion. They work on commission.
eCollect Senior Management - day to day operations are managed by the BDM and AM but eCollect senior management are always available to you.